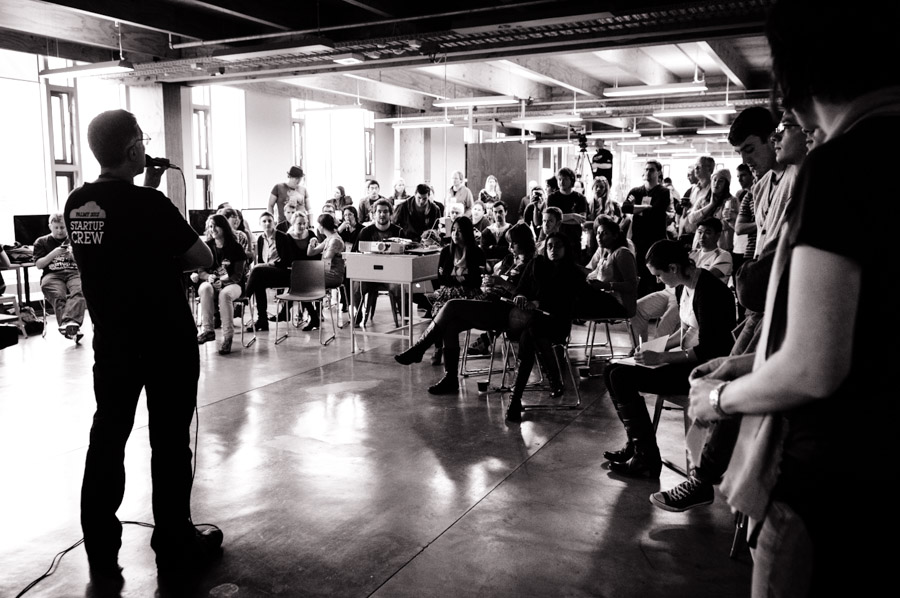 About The PitchFest
The ability to make a good pitch is a crucial test for an entrepreneur - to win over investors or even key customers / business partners / star employees. Do you want to pitch and get your inital seed to prototype your startup worry free? This is your event.
Enantra's Startup Pitchfest provides an opportunity to scale-up your start-up idea to a prospective business venture. The teams will pitch their ideas to an expert jury panel consisting of VC's, Angel investors.
A networking session is planned towards the end of the event to connect each team to expert mentors.. The event will be conducted for enthusiastic aspirants who require funds in order to complete on-going projects. The main focus of the event is to recognize pioneering ideas put forward by various teams and choosing the best out of it.
Event Agenda
Each team will be given 4 minutes to pitch their idea to a jury panel. There will be 8 minutes allotted to each team for a Q/A session with the jury where relevant questions about their prototype will be asked. The teams are requested to strictly abide to the time limit. The pitch should be presented by one of the members of the team.
All the teams will be judged based on a fixed criterion.
8.00 AM

Registration Begins

09.00 AM

Event Begins

With Startup Ceremony

09.30 AM

Guest Lecture

By Sarah Dransner

10.00 AM

Pitches Begin

First Round
02.30 PM

The Go To Startup Talk

By Karl Groves

03.00 PM

Final Pitches Start

Let the bells ring

Annoucements

Keynote on UX & UI Design

By Ned Stark
10.00 AM

Advanced SVG Animations

By Karl Groves

11.00 AM

Presenting Work with Confidence

By Sarah Dransner

12.00 AM

Keynote on UX & UI Design

By Ned Stark
Our Panel
The event has been conceptualized in such a way that start-up enthusiasts pitch their idea and a panel of experts select the best and most viable start-up business based on a standard criterion. The guests and dignitaries include mentors to guide the respective teams and a jury panel consisting of prominent venture capitalists, angel investors and Experts to judge the best team.
VENUE
College Of Engineering, Anna University, Guidy
Sardar Patel Road, Chennai, Tamil Nadu
Hosted in one of the oldest and reputed engineering colleges in India. It is the best suited for the starting journey that you are about to take forward.
Register. Pitch. Startup.
A pre-seed fund will be given to the winning team and the needed resources and guidance will be provided as well. Take your first step towards your startup now.
Register
Registration
Minimum 3 month worked on Idea.
One of the founders must be presently pursuing college or schooling.
Selection will happen after a preliminary pitch screening.
Register Now
Stay Tuned
Signup to our newsletter we will keep you posted on the updates about the event
and as well send you accross visitor passes!
FAQ
Here are some food for thoughts to kindle your minds...!
All the participating teams need to provide a viable prototype.
A maximum of 10 minutes will be allotted for every team to pitch their ideas.
The jury will be allowed to ask questions to the team for about time span on 5-10 minutes.
The teams will be judged based on a fixed criterion.
The team needs to be present for the complete session.
Certificates and prizes will be provided based on the creativity and execution of the team's pitch.
Prizes will be divided into several categories and sub-categories.
EDI TN is supporting us for this event. This is mainly to bring out the talents in you. There is no registration fee.
Yes, at least one of the team members must be pursuing college.
Powered By
The whole event is powered by the Entrepreneurship Development Institute to empower the upcoming student startups and to achieve the mission of creating a vibrant entrepreneurial climate in 1000 colleges.
Get. Set. Pitch. Startup Now! Register here.
Organizing Partner
Contact Us
We are always here to help you, please feel free to reach us incase of any queries through the following channels,
Email: hello@enantra.org
Phone: Chibi +91 9500154951
Feel free to drop a message here we will get back to you over email.